GRAMKOW
SOLUTIONS SPECIALIST
Renowned industries rely on Gramkow to sell and distribute their products in Brazil. We focus on raw materials and solutions for the Textile and Food industries, with specialized teams for each field, composed of engineers, technical sales professionals and foreign trade specialists.
By following the global market trends, Gramkow is a strategic partner of professionals in R&D, Marketing and Purchase departments. We develop solutions for each sector in order to make Brazilian industries capable of exceeding their consumer's market expectations.
It is our purpose to make industries competitive with services and products that go beyond the ordinary, expanding the vision of our customers to jointly generate economic, social and environmental wealth.
OUR ORIGIN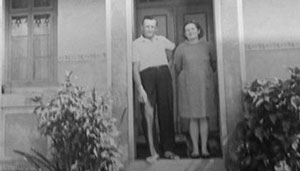 The origin of the name Gramkow is Russian - Gramkov - but the families spread to Europe after the Revolution. One of them left Germany at the end of the 19th century towards Brazil. Settling in the South, they worked as farmers until Mr. Gerhard Gramkow broke the family tradition of the fields and became a weaver in the local textile industry to improve the poor conditions of the family. One of his sons, Ivo, an economist and executive graduate of the Institut Européen d'Administration de Affairs (INSEAD), founded Gramkow together with his grandson and current CEO, Cesar Augusto.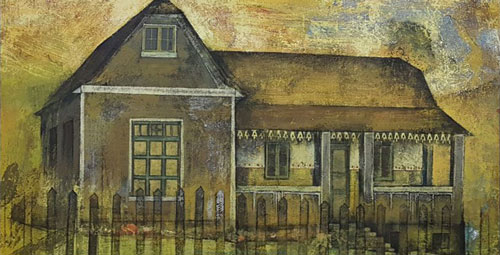 An oil painting on canvas of the historic residence, made by a famous Brazilian artist, hangs in the CEO's office. It is an invitation to reflect on the fundamental values of life, among the humbleness at work.
TIMELINE
2005
Gramkow Textile Division begins its activities in a small office where the first international partners emerged.
2008
Launch of the Food Ingredients Division, focused on the distribution of imported clean-label ingredients to national industries.
2009
Conquest of a Tax Benefit from the State Government, achieving the Status of Trading Company to improve the competitiveness of imported products.
2011
Move to own headquarters in Joinville, Santa Catarina.
2014
The brand is patented at the Institute of trademarks and patents.
2017
Gramkow Food Division launches the GramSeries lines, bringing together proprietary solutions for national Food Industries.
OUR VALUES
Our organizational culture is crucial for the transmission of our identity. Our chart of values guides all decisions and actions taken by the company and its employees.
PROFITABILITY
We focus on strategies to support the prosperity of our business.
EXCELLENCE
We are fascinated by quality and recognized for superior standard of services, products and solutions.
INNOVATION
We explore differentiation in services and products, offering consistent solutions.
ENTHUSIASM
We spread passion and inspiring behavior throughout our network.
PERSISTANCE
We maximize long-term results in our markets.
RESPECT
We behave with consistency and honesty in all our relationships.
JOB ENRICHMENT
We encourage our employees to maximize their potentialities.