GRAMKOW
ADVISORY DEPARTMENT
BOOSTING YOUR COMPETITIVENESS IN THE GLOBAL MARKET.
Gramkow simplifies the import process by adding excellent technical and operational services that result in cost savings.
Import on behalf of third parties
Gramkow is specialized in this import mode regulated by Brazilian Law. We hold special tax benefits which are credited to our customers to improve their competitiveness. The ICMS tax benefit available in the State of Santa Catarina is a tax reduction to lower the import costs.
We take care of every detail of our customers imports and fully comply with all federal and state laws.
Customers which import through Gramkow have additional benefits, such as the following advisory services:
- Customs
- Accounting
- Logistics
- Taxes
Import by order
In this mode of operation, we finance our customers in their import operations, in order to reduce their financial costs. We operate by complying to a specific purchase order agreement strictly in accordance with the current Brazilian regulations.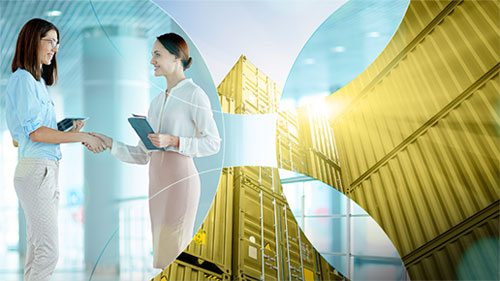 GRAMKOW
SALES AGENCY
BRINGING CLIENTS, SUPPLIERS AND MARKETS CLOSER
We are technical sales representative of major foreign companies looking to increase their business activities in Brazil. Gramkow is the ideal partner in the textile and food ingredients sectors. We stablish solid long-term relationships and seek for continuous evolution to deliver the best result, either to our foreign partners as well as to our Brazilian customers.
Our services are guided by ethical values and performed with technical and commercial responsibility to remain as a reference in the market.
Why work with Gramkow's Sales Agency
- Imports of products that Brazil does not produce to meet the demand.
- Homologation of factories, processes and products through a strict quality system.
- Effective negotiation, focused on the Brazilian market competitiveness.
- Proprietary system to follow-up the deliveries and fulfill the deadlines from the origin to the final destination.
- Accurate information about every step of the import process, with detailed reports to the customer.
- Full guidance to suppliers in order to comply with Brazilian regulations.
- Specific technical knowledge in the areas of operation.
Distribution in the domestic market
In our Food Division, Gramkow distributes ingredients in Brazil, which are imported from our international partners. We maintain regular stocks to meet immediate deliveries or scheduled purchases.